FACE & NECK EXERCISERS: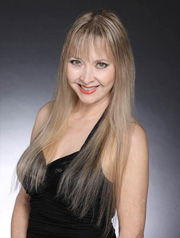 1. WHAT ACTUALLY HAPPENS AS A RESULT OF EXERCISING?
Many, many things happen! [Read "ANTI-AGING RESULTS OF USE."] The first thing I and others noticed about my face was that my cheeks started to plump and fill out. I was initially accused of going to a plastic surgeon and having fat injections or implants done! But that was not true! NEOFaciale® Facial Exerciser WAS working and it was starting to show! Please realize that as your face "fills in" with plump muscles, the lines and wrinkles diminish or vanish! Under-eye bags and wrinkles start to go away also! And one of the things that no one seems to realize or even think about is that your nose - yes! your nose and nostrils - get tight and begin to actually shrink because all the muscles become tightened! So, even your nose is tremendously affected with improvements! All the while, the exercising is also working on your neck area. It is very exciting to see all the positive improvements taking place on your face and neck. You come to realize and understand that through exercising your
face and neck, it is utterly amazing what is happening to you that is so very wonderful and beneficial and good! Exercising your facial and neck muscles are Nature's Anti-aging Solution for you!
2. DOES IT HURT TO EXERCISE?
Exercising with a NEoFaciale® Facial Exerciser is no different than exercising with any other exercise equipment. When your muscles are fatigued, they "burn." Exercise is not painful unless you over do it and create problems for yourself. Stop exercising when you experience the "burn" and restart after resting muscles.
3. HOW MUCH EXERCISE SHOULD I DO?
I suggest you exercise three (3) sets of 100 repetitions in the morning and in the evening at least 5 days per week. It is important to note that when you first begin exercising that you only do as many repetitions as you are able and build up to the 100-repetitions goal.

4. WHAT SHOULD I DO IF I OVER-EXERCISE?
You will know if you've over-exercised because your jaw area becomes sore and your main concern at that point is whether or not you will be able to eat! If you have over-exercised, give yourself a break from exercising until the soreness is gone and do not exercise again until you are fully recovered. Then start back exercising. If daily exercising for 5 days is too much for you to do, then exercise every-other day until you can exercise at least 5 days per week. You will still get beneficial results.
5. CAN I OVER-EXERCISE MY FACE AND IT BECOMES DISTORTED?
Absolutely not! Like any other part of your body, when you begin exercising, the long muscles of your cheeks are the first to begin to show improvement. Then comes the secondary set of muscles to show improvement, then the tertiary set, etc. It's important to realize that there are no "errors" or "mistakes" that can happen to your face and neck when you exercise them. When exercising, there is an order inherent in our bodily muscle development and our faces and necks know this order. Everything works out just perfectly, with NO distortions!
EYES & FOREHEAD EXERCISES:
1. WILL DOING THESE EXERCISES REALLY REMOVE OR GREATLY REDUCE THE WRINKLES AROUND MY EYES?
Absolutely! It is an amazing thing to witness these lines all around (on all 4 sides) of your eyes totally disappear or become greatly reduced! Depending on your age and health, you should see plastic-surgery results without plastic-surgery fees and/or plastic-surgery pain/downtime/complications. It sounds too good to be true, but IT IS ALL TRUE!
2. WHAT WILL HAPPEN TO MY FOREHEAD?
Depending on your age and health, you can expect to see wrinkles either totally removed or greatly diminished! I am also including the furrows that can develop between our eyebrows. I never heard of anyone exercising their foreheads before I discovered this exercise for myself, but I can tell you that like all exercise, it does work!
3. HOW LONG DOES IT TAKE TO NOTICE ANY RESULTS?
It takes about 21-30 days to start noticing results, depending on your age and health. You will notice that the lines and wrinkles will begin to diminish and will continue to diminish until you either do not have any or they are greatly reduced. You can actually choose how young you wish to look!
4. DO I HAVE TO EXERCISE FOREVER?
No! If you have removed all the wrinkles from your eye area and your forehead then you can take some time off and not exercise. If you see fine lines beginning to form again then you can restart exercising.
PLEASE NOTE: It is VERY IMPORTANT to follow exact exercise instructions and regimen as explained in the DVD.
5. HOW SOON CAN I EXPECT TO SEE RESULTS?
It took some time for your face and neck to age, but it is really surprising to see how quickly your face and neck respond to exercise! Depending on how many sets of repetitions you do each morning and evening, realistically, you should begin to see results anywhere from 21-30 days! That is NOT too long a time to wait, considering the time it has taken to get you to where you are now. Let's remember that exercising away the sags, bags, and wrinkles may take a little longer than plastic surgery, but the results are guaranteed to be mistake proof!
6. WHY SHOULD I CHOOSE EXERCISING vs. PLASTIC SURGERY?
I'm not saying that you should. Some people may not have the benefit of waiting for NATURAL RESTORATION and choose to have plastic surgery instead. However, after their body has healed from the surgery, it is extremely wise for them to begin exercising with a NEoFaciale® Facial Exerciser so that they can RETAIN the look that they have undergone surgery to get (asking their medical doctor for approval first). It is important to recognize the fact that when you have plastic surgery, you surgically ALTER your body - you change it. This does not happen with exercise. What happens through exercising your face and neck is that the muscles tighten up and you become a MORE YOUTHFUL version of EXACTLY YOU! And the ONLY WAY to accomplish this is through the exclusivity of exercise! If time is not a factor with you regarding your restoration, I would strongly suggest that you FIRST exercise your facial and neck muscles and see the results that you are getting. If you are getting excellent results through exercising with a NEoFaciale® Facial Exerciser, you may not want or need plastic surgery.
7. DO I HAVE TO EXERCISE FOREVER?
No! But you certainly will want to when you start to see the amazing anti-aging results you will get after using a NEoFaciale® Facial Exerciser! Men and women enjoy looking good for themselves and for others. Until that enjoyment stops happening, you will want to continue exercising. You should get to the point where you only need to exercise once a day in either the morning or the evening. But until that time comes, you should exercise twice daily, 5 days per week. Some people take "weekends off." You will know when you can take time off better than anyone. I feel certain that you will probably become just like me - exercising, even "forever" - because the big results certainly are worth the small effort!